News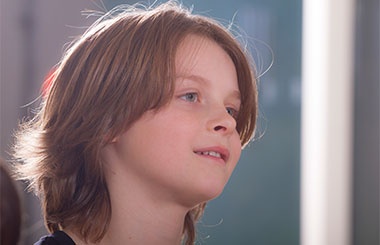 Stage vs Screen
Double Congratulations to Oxted student Cody Evans for his performances with the RSC. Unfortunately Codys commitment to the stage production of Julius Ceaser precluded him from filming with a popular Historical TV Drama.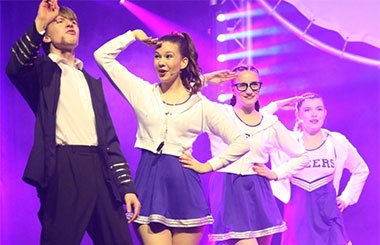 Showtime performs at the 02
Our fabulous Showtime performers took center stage at the 02 as Glee Club 2017 finalists. The capacity audience was wowed by their performance of What You Want from the musical Legally Blonde; and captivated by their chilling performance from Sweeney Todd. A truely professional performance.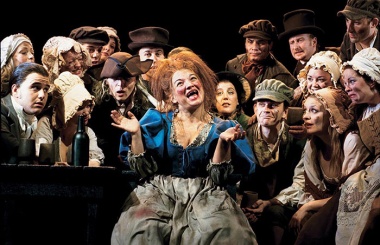 Welcome Katy Secombe
After 2 years of performing as Madame Thénardier in the West End production of Les Misérables, we are now fortunate that Katy has joined the Showtime team as Principal of the Sevenoaks Academy.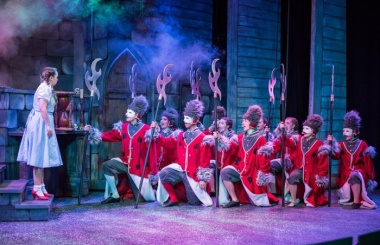 Take a break Scarlett
Hard working Scarlett, Teaching Principal Showtime Kings Hill, spent her Christmas holidays performing as Dorothy in the Wizard of OZ, Tunbridge Wells. A brilliant performance shared with co-star Toto the dog. Well done Scarlett.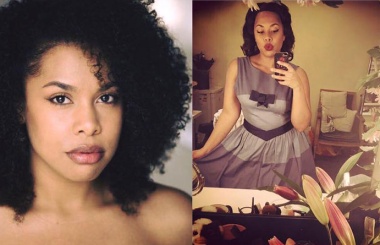 Congratulations Lydia
Showtime Teacher Lydia Fraser is taking a break from Showtime while she performs in the West Ends show The Comedy About a Bank Robbery. We can't wait to come and watch you.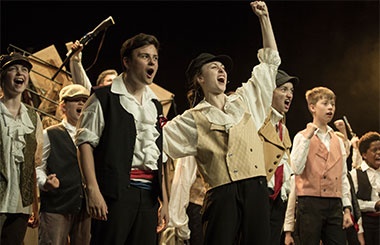 Les Misérables
An amazing Summer Show theatre performance which included all Showtime students, big and small. This epic full scale production owes its success to our brilliant performers and teachers. Special thank you's to teaching principals Jack, Florence and Lydia.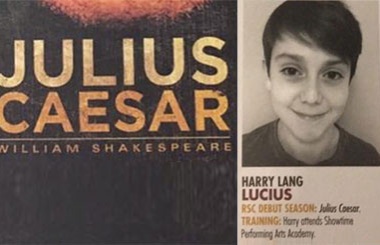 Student Harry joins RSC
Congratulations to Sevenoaks student Harry Lang who played the part Lucius in the Royal Shakespeare Company's production of Julius Ceaser. Harry was put forward for audition by Showtime's Heads of Schools, Melinda Cherrett. Well done Harry.